The advantages of Microsoft Dynamics 365
Microsoft Dynamics 365 is also the Power Platform: it is a mobile solution integrated into Office 365 and the cloud with Microsoft Azure.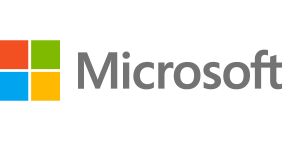 The Power Platform to build your business applications on
With the Microsoft Dynamics 365 Power Platform, take advantage of a single connected platform to build up your business applications quickly.
Power BI – the Business Analytics application to analyse and manage your data
Exploit the wealth of your data with this analysis and decision-making tool.
Monitor commitments
Multi-data-source dashboards
Ease of use and modification
Optimal accessibility
Microsoft Flow – the Workflow Automation application to automate and integrate your business processes
Create automated workflows in a few minutes on hundreds of applications and services, without development.
Power Apps – the development application for creating User Interfaces
Build customised applications in a few hours that connect to your data and existing systems so as to meet your specific needs.
A solution that is fully integrated with Microsoft office and collaborative tools
Microsoft Dynamics 365 is integrated with Microsoft solutions that include various applications such as Word, Excel, PowerPoint, Outlook, OneNote, Microsoft Teams, etc.
Sharepoint
Share information and collaborate so as to move from a compartmentalised mode to a collaborative mode: documents shared by all employees, validation circuits, document searches, multi-channel accessibility, alerts and notifications.
Outlook
Professional e-mail software to manage your e-mails, schedule and tasks in a single tool.
Teams
A privileged space for collaboration and communication to manage your projects in a transparent, efficient and intuitive manner.
A mobile solution responding to new uses made by your employees
Take advantage of a solution available on all devices (Windows, Android and iOS) and in the cloud, deployed in Microsoft's Azure cloud and so ensuring the secure use and storage of data.
Any question about The advantages of Microsoft Dynamics 365 solution?
Feel free to get in touch with us!