Customer centricity: A key priority across all lines of business
Nowadays, personalization is the key to standing apart from the competition in content and product saturated. Since customer experience is expected to overtake price and product as the key brand differentiator by 2020. It would mean that companies will globally lose an important amount of money because of poor customer experience. This failure will impact an organization's conversion and retention rates, making it difficult for competition.
What's beyond the traditional CRM platform?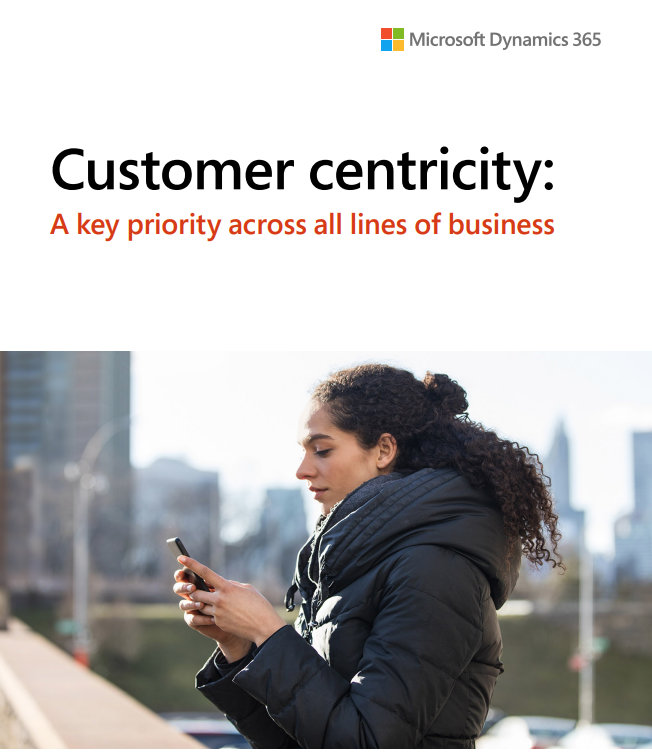 In order to keep a relevant customer experience, it is highly recommended for organizations to structure themselves around the customer across every line of business. Indeed, they would rather stop looking at customers from sales, leverage, siloed marketing, and service perspectives.
Personal experiences across all channels such as purchases, email, social media, or contact centers can be difficult if customer data is breaking up into independent applications and departments. We can notice that more than 60% of companies are struggling to personalize content. Nevertheless, offers or personalized content will only attract 78% of customers if it suits to their previous engagements.
Indeed, a typical customer relationship management platform (CRM) mostly used by organizations only delivers specific details such as:
A customer's name
His address
Basic purchase history
Organizations need to integrate sources from several departments and third-party applications to process or add additional types of data. Since establishing and maintaining these data cost time and money, actionable insights also require more investments in machine learning or analytics capabilities.
Thanks to a customer data platform (CDP) like Dynamics 365 Customer Insights, organizations can thus unify data from every channel and source that extend to business applications to enable action across the entire organization – from different services: sales, customer service, and marketing. This allows organizations to know, segment, and target customers.
Personalization across all lines of business
McKinsey reports that "implementing an organization-wide personal engagement strategy at scale can drive between 5 and 15 percent revenue growth for companies, particularly for those in the retail, travel, entertainment, telecom, and financial-services sectors."
While increasing the likelihood of conversion, organizations can avoid disappointed customers by deleting irrelevant content. Leveraging aggregate data to better understand customers behavior like purchasing tendencies, customers' preferences etc.
Dynamics 365 Customer Insights can help implementing an organization-wide personalization strategy at scale that can drive between 5 and 15 percent revenue growth organizations to identify the best action for customers in any situation whether acquisition, conversion, or retention.
It surfaces the right engagement, for the right individual. Thanks to historical customer data and machine learning models, organizations can derive insights that enable employees, from all lines of business to offer the best service from personalized marketing ads inspired by customer actions.
How does Dynamics 365 Customer Insights enable cross-department cohesion on engagements?
A whole organization customer experience efforts can result in significant top line gains. Nowadays, marketing aims at focusing on higher-value prospects that will not only make the initial purchase but generating ongoing business in the future. Customer Insights can be leveraged by Forward-thinking marketers in order to unify and develop rich segments, target customers personally and enhance customer data.
They can also raise the likelihood of conversion increasing the relevancy of content and engagements, increase the ROI of marketing efforts. These actions will allow to gain competitive advantages.
Customer segmentation
In order to enable precise targeting and relevant content, offers, discounts, and experiences, it is advised to create micro-targeted and accurate segments. You must take into consideration where customers might be five years from now: personalization used to recognize customer intent can increase profits by up to 15 percent. You will then be able to go beyond segmentation to create what is called "sociodemographic" cohorts.
By enriching customer profiles with external data like preferences and brand affinity, you will be able to easily identify those most likely to convert in order to increase acquisition.
Thanks to direct integration to channels (email marketing, mobile messaging) it enables organization to offer personalized and relevant content to develop a real connection with customers. Indeed, we could notice that marketers who use personalized web experiences report an average of 19% uplift in conversion.
If you want to increase customer lifetime value with affinity marketing, you must focus on more high-propensity customers from Microsoft Graph. This action will enable you to achieve greater wallet share based on user preferences and interests. Marketers can thus engage with confidence and provide precise cross-sell and up-sell recommendations adapted to what a customer has already purchased or browsed. Measure key performance indicators and monitor campaign performance allow to identify what works the most and course-correct in real time. It can then lead to loyalty scores and improved conversion rates.
Today, sellers have to understand their customers in an in-depth level in order to succeed in selling. Furthermore, it does not only concern customer data, but it allows to create detailed segments that enable highly targeted sales engagements. In profiles containing each customer's loyalty status, actions such as: spending, buying frequency, and recent purchases can provide context to optimize sales engagement. This is why, salespeople who get a complete picture of each customer are able to deliver meaningful engagement, online or face-to-face, at scale. Some tips like recommending a product or service add-on are a way to complement a recent purchase. Insights and complete customer profiles can both be relevant suggestions to customers.
How to analyze customer behavior?
Bring online or in-store customer data can deliver an experience across channels, driving cross-channel conversions. These experiences also enable continuous online-offline feedback. Indeed, you can deliver personal and relevant experiences in the buying journey, from different actions of customers like tailored discounts or promotions, intelligent cross-sell and upsell recommendations, and individualized pricing.
A complete view of a customer's interactions enables to better understand its behavior (their last activity, the length of the interaction, how much time between interactions)
Democratizing data and empowering employee, customer service representatives or contact center, all bring advantages to the relationship with customers. Thanks to these actions, customers reporting shows that they're likely to spend 17% more to do business with companies whereas 30% would switch companies after a single instance of poor service.
The conversion of contact center intelligence into virtual agents and chatbots is an innovative action that helps customers to resolve issues at any time. More than 60% of customers say their go-to channel for simple inquiries is now a self-serve tool.
In order to strengthen customer retention, it is highly recommended that organizations offer gifts to customers such as: offer incentives or increase customer lifetime values, repeat business, and drive retention, while automating churn analysis to detect at-risk customers and deliver re-engagement offers.
Dynamics 365 Customer Insights
Organizations have to derive actionable insights and get them into the hands of every employee who interacts with customers. Every service must have access to holistic customer information.
Thanks to Dynamics 365 Customer Insights, organizations have the possibility to unify all their B2C and B2B customer data in order to generate AI-powered insights. It also enables to understand customer behavior using cross-channel analytics and digital.
Dynamics 365 Customer Insights belongs to the customer data platform of Microsoft. As a comparison to other customer data platforms, Customer Insights is a self-service solution which values with zero to minimal consulting engagement, freeing up time, costs, and resources typically required from IT. The functionalities provide information about customers and how they interact with the platform. Customer Insights uses artificial intelligence analytics, machine learning, adding proprietary customer data enrichment with Microsoft Graph to complete customer segments. Organizations can connect to data sources to run analytics on their data estate through Power BI that builds custom line of business applications through PowerApps.
A large ecosystem of Microsoft partners helps organizations to optimize and personalize solutions that suit business needs and increase sales.
Please submit the form to access the content :