Microsoft Dynamics 365 CRM
Microsoft, the world's leading software company, and Absys Cyborg offer you a full range of software adapted to the size of your company and to your business sector.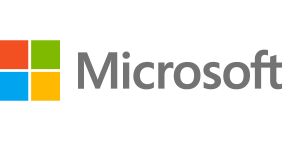 The advantages of Microsoft Dynamics 365 Customer Engagement
Run campaigns on multiple channels and improve marketing ROI
Develop affinity for your brand
Encourage long-term customer loyalty
Personalise your customer service through 360-degree visibility of your customers
Unify Microsoft technologies to further enhance the data for your marketing strategy
Provide your employees with the latest customer information in real time so that they can create personalised experiences
Allow customers to communicate through any channel and on their preferred device
Give your employees an overview of your customers so as to identify new business opportunities
Offer a connected and proactive service to help your technicians give customers a positive on-site experience
Business coverage of Microsoft Customer Engagement
Marketing
Sales and Commercial Management
Customer Service
Field Service
All Softwares included in the Microsoft Dynamics 365 CRM solution
Microsoft Dynamics 365 Sales
Dynamics 365 Sales is Microsoft's sales management software to convert your relationships into sales revenue.
Microsoft Dynamics 365 Sales
Microsoft Dynamics 365 Customer Service
With Dynamics 365 Customer Service, offer your customers smooth, personalised experiences so as to retain them over the long term.
Microsoft Dynamics 365 Customer Service
Which needs are met with Microsoft Dynamics 365 CRM solution?
CRM
Thanks to our CRM solutions, you will win new prospects and build customer loyalty effectively to grow your business. CRM tools will help you accelerate your business growth and automate daily tasks. CRM also provides a global view with customizable dashboards showing the history of customer interactions.
CRM
Any question about Microsoft Dynamics 365 CRM solution?
Feel free to get in touch with us!