Microsoft Dynamics 365 CRM
Microsoft, the world's leading software company, and Absys Cyborg offer you a full range of software adapted to the size of your company and to your business sector.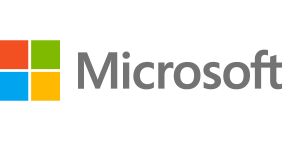 Microsoft Dynamics 365 CRM
Microsoft Dynamics 365 CRM is designed to enable all companies whatever their business sector or size, to better manage their relationship with their customers, thanks to precise monitoring and automation designed to ensure the company's long-term future.
Microsoft Dynamics 365 CRM software is a comprehensive, integrated solution that enables companies to effectively manage their business and customer relationships. It offers advanced functionalities for marketing, sales and customer service. It can also connect to third-party systems and other applications to provide comprehensive, up-to-date information and data. Easy to use, the platform can also be customized to suit your needs.
The advantages of Microsoft Dynamics 365 Customer Engagement
Microsoft Dynamics 365 CRM software allows you to easily realize any tasks such as :
Run campaigns on multiple channels and improve marketing ROI
Develop affinity for your brand
Encourage long-term customer loyalty
Personalise your customer service through 360-degree visibility of your customers
Unify Microsoft technologies to further enhance the data for your marketing strategy
Provide your employees with the latest customer information in real time so that they can create personalised experiences
Allow customers to communicate through any channel and on their preferred device
Give your employees an overview of your customers so as to identify new business opportunities
Offer a connected and proactive service to help your technicians give customers a positive on-site experience
The goal of Microsoft Dynamics CRM is to support companies in their digital transformation, thanks to powerful tools that fit perfectly with each other. You will also be able to focus on collaboration between the different departments in order to maximize revenue sources and allow your teams to work with the right tools.
Business coverage of Microsoft Customer Engagement
Dynamics 365 CRM is adapted to every companies. It can be implemented in several departments such as :
Marketing
Sales and Commercial Management
Customer Service
Field Service management 
Microsoft Dynamics CRM is perfectly suited to these services because this software allows you to create a dynamic sales cycle or to automate certain aspects of your marketing campaigns while keeping an overview of your company's performance. This type of software saves time by centralizing information and making sure that everyone involved can access it quickly and easily. It will allow you to edit reliable documents to present during meetings or appointments thanks to data collection in real time.
Microsoft Dynamics 365 CRM features
The main features of Dynamics 365 CRM are the following :
Lead management
Sales pipelines
Product Service management
Contract billing management
Customer relationship management
Commission management 
Marketing automation
Reporting and analysis
Connectivity and integration
Discover the Power Platform
The Power Platform is made up of several applications that allow you to automate your processes and create applications, websites and virtual agents such as :
Power BI: analysis and decision support tool to facilitate decision making
PowerApps: development tool for creating user interfaces to meet your specific needs
Power Pages: tool for creating low-code websites
Power Automate: tool to automate your organizational processes
Power Virtual Agents: tool to create chatbots without coding
All Softwares included in the Microsoft Dynamics 365 CRM solution
Microsoft Dynamics 365 Sales
Dynamics 365 Sales is Microsoft's sales management software to convert your relationships into sales revenue.
Microsoft Dynamics 365 Sales
Microsoft Dynamics 365 Customer Service
With Dynamics 365 Customer Service, offer your customers smooth, personalised experiences so as to retain them over the long term.
Microsoft Dynamics 365 Customer Service
Which needs are met with Microsoft Dynamics 365 CRM solution?
CRM
Thanks to our CRM solutions, you will win new prospects and build customer loyalty effectively to grow your business. CRM tools will help you accelerate your business growth and automate daily tasks. CRM also provides a global view with customizable dashboards showing the history of customer interactions.
CRM
Any question about Microsoft Dynamics 365 CRM solution?
Feel free to get in touch with us!