Microsoft Dynamics software integrator and reseller
Microsoft Dynamics, the world's leading software company, and Absys Cyborg offer a full range of management solutions (ERP and CRM, Business Intelligence and marketing) adapted to your size and business sector.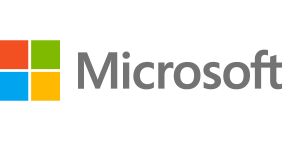 The advantages of Microsoft Dynamics 365
A leading software company in its market with an extensive and sectoral ERP and CRM offer
Powerful and expert solutions compatible with all Microsoft tools
A versatile and customisable offer, with integrated decision-making and collaborative tools
Accessible to all types of business, from SMEs to multinational groups
Why choose the Microsoft Dynamics 365 solution?
Dynamics 365 is the worldwide corporate cloud, designed to help you better understand your activities and act strategically in order to grow your business.


Accelerate your business growth with the new generation of Microsoft CRM and ERP applications
Dynamics 365 allows you to evolve, abandoning reactive business decisions in favour of proactive information that will enable your employees to boost business performance.


Build the solution that suits you with Dynamics 365 software
Choose the suitable option for your organisation with modular applications that are fully compatible with each other and with your existing systems.


Make more efficient decisions with Dynamics 365
Create more added value by making it easier to collect and use indicators from each part of the organisation so as to take action that is relevant to your business.


Develop your business solutions at the same time as your business
With Microsoft Power Platform, you can easily extend, adapt and create customised solutions to meet the needs of your company and the specifics of your business sector.


Take advantage of a management solution capable of supporting your international development
Microsoft Dynamics 365 is an ERP and CRM solution for all types of business, from SMEs to multinational groups.
Dynamics 365 business coverage
ERP
CRM & Marketing
Accounting & financial management
Logistics and production
Purchasing and procurement
Commercial management
Project & Resource management
Reporting & Business Intelligence
Our certifications and our high level of partnership offer you a guaranteed deployment of your Microsoft Dynamics solutions and expert assistance with them.
All Solutions published by Microsoft
Microsoft Dynamics 365 ERP
The Microsoft Dynamics 365 ERP solution enables businesses to effectively manage their operations in a unified environment.
Centralized management: Integration of all processes, from accounting to the supply chain
Flexibility and scalability
Process automation
Real-time data analysis for strategic decision-making
Mobility and collaboration: Access from anywhere and information sharing for enhanced productivity
With Microsoft's SaaS ERP, businesses have a professional tool to optimize their operations, improve productivity, and foster growth.
Microsoft Dynamics 365 ERP
Microsoft Dynamics 365 CRM
Microsoft Dynamics 365 CRM is an advanced customer relationship management solution designed to assist businesses in optimizing their interactions with customers.
360-Degree View of Customers
Sales Management
Process Automation
Mobility and Flexibility
Seamless integration with other Microsoft tools for increased productivity
With Microsoft Dynamics 365 CRM, companies can strengthen their customer relationships, enhance operational efficiency, and foster growth while providing professional and personalized customer service.
Microsoft Dynamics 365 CRM
Microsoft 365
Microsoft 365 is a comprehensive suite of online productivity tools for businesses.
Simplified Collaboration
Increased Mobility
Data Security
Automatic Updates
Compatibility with Microsoft tools
With Microsoft 365, businesses can enhance their productivity, strengthen their security, and foster effective collaboration, all within an integrated and professional solution.
Microsoft 365
Any question about Microsoft?
Feel free to get in touch with us!