Does your business need an accounting and finance management software?
Essential in the daily life of CFOs, an accounting and financial management software helps to automate the accounting processes of a company in real time. In order to find your accounting and financial management solution, Absys Cyborg offers you a wide range of scalable solutions adapted to the accounting and financial management of your company whatever your sector of activity.
What is an accounting and finance management software?
Accounting management software is a real decision-making tool for finance professionals. It is used to manage a company, plan, and control various data (management charts, supplier invoices, analytical plans etc.)
An accounting management solution completely fulfils the basic accounting tasks (accounting for purchase and sale invoices, fixed assets acquired or transferred, statements, bank cards, editing of accounting documents and year-end entries).
The need for accounting software is essential for a company to manage incoming and outgoing money flows. Indeed, effective accounting and finance software can optimise profitability, define tax obligations, manage cash flow, ensure compliance and sustainability of a business.
Why choose an accounting and finance software management?
The high demand for modernisation of financial operations is the main reason for using this kind of solution. Nowadays, companies need to analyse the increasing volumes of data coming from different sources such as bank transactions, online loan applications or stock and/or commodity trading.
Accounting software allows you to improve the management of your business and to benefit from a complete solution adapted to your regulatory constraints. Analysing your data by setting up simple accounting and financial processes allows you to establish a restitution of your results thanks to reporting tools.
The emergence of mobile applications as well as Optical Character Recognition (OCR) and Big Data are among the trends that have impacted the accounting and financial management solutions market. Thanks to mobile applications, users can easily send invoices, validate payments, or plan budgets in real time.
Powerful accounting and financial management software, such as Kyriba and Sage software, combines several modules and basic functions to manage a company's financial processes. Kyriba's software allows to optimise cash flow and to reduce cash management costs.
The accounting management of a company can also automate the flow of customer receivables by considering the edition of purchase orders, quotes, invoices, and recording customer payments until the follow-up of the deposit at the bank.
How to choose an accounting solution?
You have to follow several criteria for the choice of an accounting solution. In order to choose the adapted solution, every company has to follow these steps: 
Step one: Identify the size of your company
The needs be different for a small company than for a large group. For a SMB, it is recommended to choose an accounting software which allows to manage all the accounting internally (VAT management and declaration, management of the tax return etc.) For large companies, it is advised to use an accounting software which includes adaptive functionalities in order to cover all the company's needs.
Step two- Identify the functionalities of a software according to its sector of activity
There are specialized business accounting software packages for different types of business. These software packages offer features that meet the needs of a particular business sector. For instance, a company specializing in tourism or catering will need a management control tool such as a cost accounting tool that allows for stock assessment.
Step three- Identify the additional needs
In addition to the accounting and financial aspects, a company can also cover other needs such as human resources or commercial management. These functions are modules that can be integrated into the accounting software. These modules can be integrated into the accounting software, such as the fixed asset management module for calculating depreciation or the payroll management module for creating pay slips and calculating the social security charges due.
Step four- Testing software demos
After drawing up a set of specifications, Absys Cyborg's project managers propose demos of adapted solutions from Sage and Kyriba  software publishers to a company's accountants. The project managers will then be able to define the most suitable software for your company according to the challenges of your company.
The main features of an accounting & financial software
Discover the main features of an accounting software:
General accounting
Sub-ledger accounting
Cost and budget accounting
Cash management
Fixed asset management
Accounting and tax statements
Follow-up of third parties
Customer collection management
Payments and bank communication
Activity and profitability monitoring
The advantages of an accounting solution
The advantages of an accounting solution are as follows:
Pre-configured reports to monitor your business, your profitability and control the fundamental financial balances
Save time and money
Automatic data update
Monitoring of expenditure and income
Benefit from automatic reporting at debtor and creditor level
Flexible and scalable solution
Solution adapted to your company size and regulatory constraints
Solution ensuring compliance with tax regulations
Dynamic management tool to make the right decisions with the right indicators
Organise financial statements
Why should you trust Absys Cyborg for the integration of an accounting and finance software?
With more than 30 years of expertise in business solution integration and high levels of certification, Absys Cyborg helps you to choose the right solution for your industry and needs.
Our accounting software from Sage, Kyriba and Microsoft software offers many advantages: cash flow forecasting capabilities, data security and excellent banking connectivity.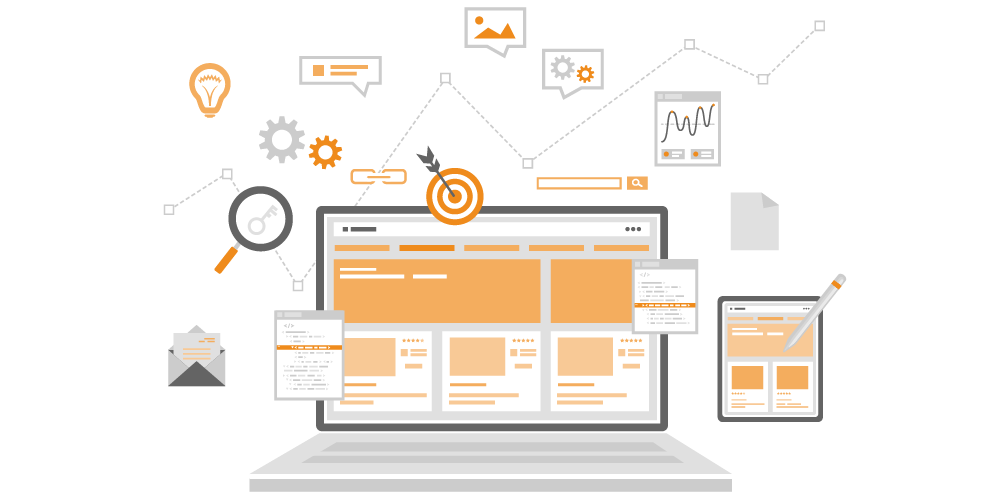 All Softwares related to the need: Accounting and finance
Kyriba: cloud treasury software
Discover the power of cash management software as a service. Kyriba's cloud-based deployment model puts you in control of all of your company's cash management, forecasting and liquidity needs, all on a single platform. Designed for CFOs and business managers, Kyriba enables you to optimise your cash flow, control your metrics and reduce your financial risk.
Kyriba: cloud treasury software
Any question about Accounting and finance ?
Feel free to get in touch with us!