Does your business need an ERP?
An ERP is a proven solution for increasing operational processing power and unifying processes. It promotes optimal performance by accelerating operational impact and ensuring flexibility within your company. Our ERP solutions cover all the sectorial and business needs of your activity and help improve the performances of your company.
What is an ERP?
ERP stands for "Enterprise Resource Planning", an ERP is a business process management software that manages and integrates all departments of a company (finance, supply chain, operations, reporting, production, human resources management etc.)
An ERP software allows you to combine all of your company's departmental data into an only single management software. Moreover, it improves collaboration within your company to optimise the performance and efficiency of your teams.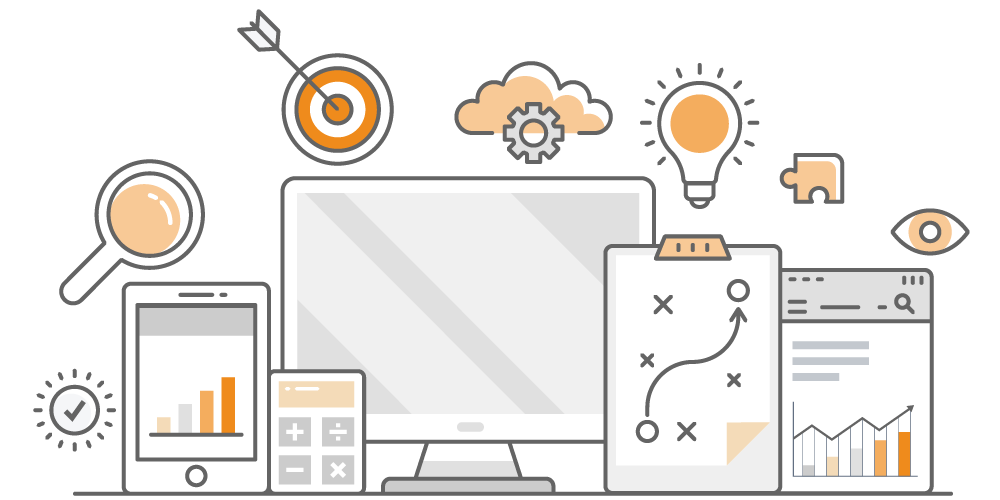 Why choose ERP software?
Implementing an ERP for your company simplifies the transmission of data within the company. It also facilitates the management of the activity, control its productivity and profitability.
In an ERP solution, the data centralization groups all your data on a central server. The centralization of company data is the optimal way to manage and organise your files. ERP software ensures IT security, a better management and communication between employees and applications.
Thanks to centralization and automating data, this information system helps you keep track of to all interactions and stay competitive in your industry. An ERP software that matches your business area provides a faster ready-to-use solution and better expertise. For instance, an ERP system such as Microsoft Dynamics 365 allows you to benefit from an upgrade-able and flexible system designed for the chemical, pharmaceutical, cosmetic food, and medical technologies industries.
How to choose your ERP?
You have to follow several criteria for the choice of an ERP solution. In order to choose the adapted solution, every company has to follow these steps: 
Step 1: Draw up a specification
It is recommended to draw up precise specifications. This contractual document identifies and defines the expectations and requirements of a company.
Step 2: Call upon an information system consulting company
An ERP integrator like Absys Cyborg can help you choose the most suitable solution for your needs. With more than 30 years of expertise, Absys Cyborg is able to identify your problems and make your project more productive.
Step 3: Master the functionalities
Make sure your ERP covers functional areas (sales management, quality management, inventory management…) The chosen solution must also integrate decision-making tools such as dashboards. Also remember to check the parameter levels to obtain a ready-to-use solution.
Step 4: Secure the data
Securing business data helps to keep a company competitive by reducing development costs. Secure data makes it easier to approach new markets on a national or international scale.
Step 5: Start your ERP project
In order to get your project off to a good start, you have to check whether the chosen solution has good usability. It is also advisable to check whether it is a flexible solution, easily adaptable to the different departments of your company.
Step 6: Choose the type of hosting
If you choose on-premise hosting, you will need a necessary infrastructure. Our consultants will provide you with all the technical requirements. However, if you choose a cloud hosting, you will need secured servers. The cloud you choose must also suit your needs.
The main features of an ERP solution
The major functionalities of an ERP software are:
Financial management (general, analytical, budgetary, and auxiliary accounting)
Distribution management (purchasing, sales, inventory)
Production management
 Supply chain management (WMS)
Customer Relationship Management
Reporting & Business Intelligence
Business functions that benefit from an ERP system
An ERP solution can cover several functions within an organisation. It offers the possibility to adapt your solution to new business priorities, avoiding barriers between front and back office. Business functions that benefit from an ERP are the following: 
Commerce
An ERP system provides a complete omni Channel solution to unify back-office, in-store, and digital experiences. The shopping experience will be more personalized thanks to IA recommendations. For retailers, it will improve employee productivity, reduce fraud, and increase their business.
Finance
In the finance industry, a modern ERP solution can help you increase profitability. With dashboards and the information based on IA, you will benefit from a general view of your finances. The ERP system also helps you to reduce manual information entry by automating daily tasks with tracking features. These features will contribute to your company's regulatory compliance.
Human resources
With modern ERP software, companies benefit from better data management. They can also streamline employee management tasks such as: payroll, recruitment, and other HR activities. In the human resources sector, integrating an ERP system gives employees the ability to track employee performance and anticipate difficulties they may face.
Manufacturing
Manufacturing offers manufacturers the ability to meet customer needs and manage resources with instant access to data. It also improves business communication. This solution also optimises production planning and project and cost management.
Supply chain
Modern ERP software is equipped with dashboards, business intelligence and IoT technology (The Internet of Things) to help you control your inventory management. If you are used to manually entering information and tracking inventory in the warehouse, an ERP system will improve your productivity and help you reduce costs by automating these processes.
With ERP software such as Microsoft Dynamics 365 or Sage X3, you will be able to manage all of your company's resources and have access to information that will help you react effectively to changes, ensuring your scalability.
The benefits of an ERP solution for a business
ERP software offers many advantages to a company including:
 An ERP platform that integrates all the major technological component (Office 365, Mobility, Cloud…)
Optimization of management processes (financial and economic flows)
Consistency and homogeneity of information to comply with standards
Integrity and uniqueness of the information system
Sharing the same information system to facilitate mobility or internal communication
Globalization of training (same logical, same ergonomics)
Centralized control of the company
Productivity support
A quick decision-making aid
A solution available in cloud or on-premise mode
Why should you trust Absys Cyborg for the choice of your ERP?
Absys Cyborg follows you throughout your digital transformation. Consulting, deployment, and implementation are the 3 foundations of Absys Cyborg's project management.
In order to better guide you in the choice of your ERP solution, a follow-up audit will be carried out by a project manager. We will be able to find the solution that suits your needs and expectations according to the type of your business and activity sector.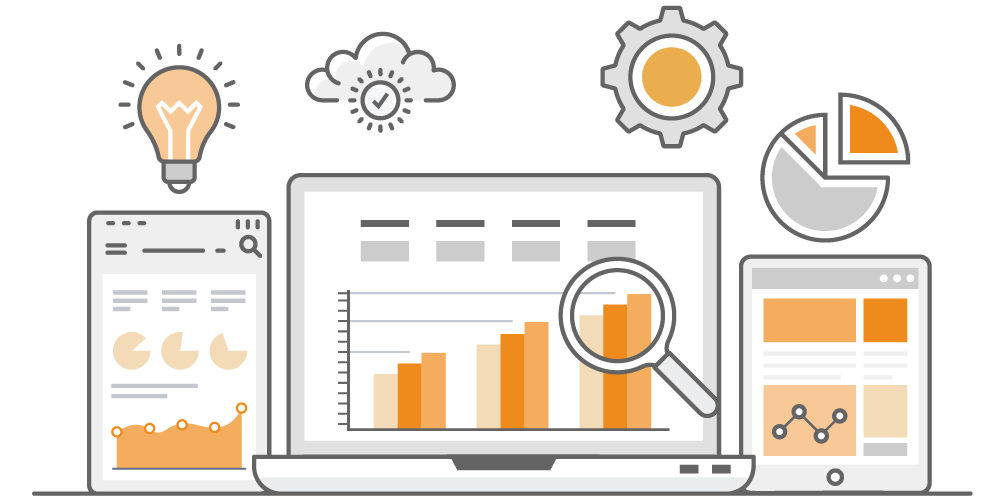 All Softwares related to the need: ERP
Microsoft Dynamics 365 ERP
Microsoft, the world's leading software company, and Absys Cyborg offer you a full range of ERP adapted to your size and business sector.
Microsoft Dynamics 365 ERP
Sage X3
Designed for companies wishing to improve their performance, flexibility and expertise, both in France and abroad, the Sage X3 ERP covers all your company's operational and business processes.
Sage X3
Any question about ERP?
Feel free to get in touch with us!