Microsoft Dynamics 365 ERP
Microsoft, the world's leading software company, and Absys Cyborg offer you a full range of ERP adapted to your size and business sector.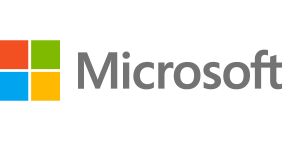 The advantages of Microsoft Dynamics 365 ERP
Manage your entire business with a single solution
Choose an ERP that adapts to all sizes of business, from SMEs to large international groups
Provide users with an overview of your business and operational data
Use an ERP connected to Office 365 and the entire Power Suite: Power Apps, PowerBI, Microsoft Flow, etc. for greater efficiency
Improve your efficiency by automating tasks and procedures
Protect your data and ensure GDPR compliance
Take advantage of a management solution available in the cloud
Microsoft ERP business coverage
Accounting & financial management
Logistics and production
Purchasing and procurement
Project & Resource management
Reporting & Business Intelligence
Multi-currency and multi-legislation management
All Softwares included in the Microsoft Dynamics 365 ERP solution
Microsoft Dynamics 365 Keysuite
Designed to be implemented quickly, Dynamics Keysuite is an integrated business solution that enables service companies to manage business from starting up to monitoring their profitability.
Microsoft Dynamics 365 Keysuite
Microsoft Dynamics 365 ProBatch
Microsoft Dynamics 365 ProBatch is Microsoft's ERP for companies in the processing, semi-processing and transformation sector.
Microsoft Dynamics 365 ProBatch
Which needs are met with Microsoft Dynamics 365 ERP solution?
Cloud
Absys Cyborg offers you a customized support for your cloud projects by guiding you in the implementation of solutions and management software in the Cloud. Our know-how and our expertise allow us to advise you in the choice of the software corresponding to your expectations. With cloud computing, you can secure your data and manage the digital transformation of your company.
Cloud
Production
Production management software allows companies to manage and optimise all production flows in a company. A planning tool is essential to avoid repeated malfunctions, a slowdown in the production chain or a poor evaluation of logistics needs. Discover our solutions for optimizing your production management which essential for saving time and increasing profitability.
Production
Any question about Microsoft Dynamics 365 ERP solution?
Feel free to get in touch with us!