Does your business need a Business Intelligence Reporting tool?
Liberate the intelligence of your IT system and improve the management of your business thanks to reporting tools. These tools will allow you to prepare and analyse large data sets in order to share actionable information. Indeed, BI reporting is a tool to help improve business decisions and performance.
Reporting in Business Intelligence
Nowadays, businesses are faced with a huge amount of data processing. This is why, companies are investing in BI tools to better control and understand this information.
BI software enables companies to track trends, adapt to different market conditions and improve decision-making at all levels of the organization.
Business Intelligence is used to collect and analyse data from several information source dedicated to all your employees or other companies.
Reporting in Business Intelligence enables you to present your data clearly to your employees.
Using reporting software helps you create reports and dashboards. Connected to your company's data, it helps you make your data reliable and format it.
How does a Business Intelligence Reporting system work?
BI reporting tools extract and read data from your company's data sources for analysis, whether on-premises or in the cloud. This data can include sales and revenue inventories or information about your customers.
Thanks to a BI solution, your team can then create bar graphs or pie charts based on the selected data and visualize activity indicators. Dashboards are updated according to a schedule, providing a complete view of user activity. Indeed, Business Intelligence solutions such as Power BI and marketing tools enable companies to generate the best reports and optimize their projects.
The purpose of a Business Intelligence Reporting tool
The goal of a Business Intelligence Reporting tool is to provide information on data in order to simplify decision-making and discover trends. Indeed, decision-makers within companies need a customised and organized report that allow them to:
Understand the data
Draw a conclusion
Make informed decisions
Another goal of this process is to eliminate data silos and create a single source. When teams work with the same data sets and use the same platform for analysis, there are no more multiple versions. Data analysis is more accurate, takes less time, and decision makers are able to explore and modify their data in one single environment.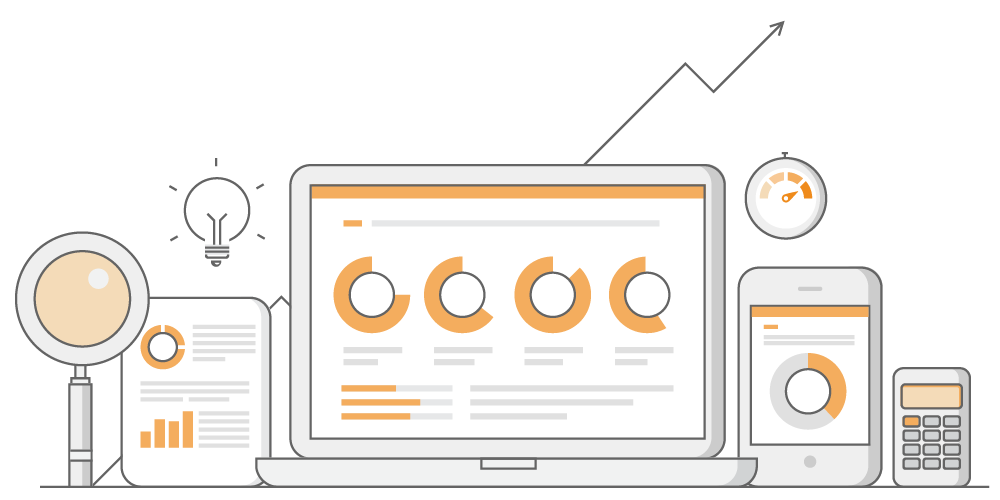 The benefits of a Business Intelligence Reporting software
The benefits of BI Reporting software are numerous, including:
Facilitating data sharing within the company.
Capitalize on Excel functionalities: by taking advantage of Excel functionalities, this tool offers a familiar interface for users.
Present dashboards: allows you to present a dashboard in real time, providing an instant view of key company indicators.
Generate a customized, well-mannered report, highlighting essential information to help decision-making.
This tool offers effective analysis to detect valuable insights for the company's business.
Data vizualisation: this means creating effective graphs and dashboards.
Integration with different data sources: this reporting tool connects to different data sources such as Google Analytics, corporate databases, Excel files etc., to aggregate the information required for reporting. 
BI reporting software offers you advanced features such as filtering, sorting, custom calculations, etc., for in-depth data analysis.
Some BI reporting software such as Microsoft Power BI, offers a complete platform for managing the entire process, from data collection to vizualisation.
How to choose a Business Intelligence Reporting tool?
There are several criteria to consider when choosing your reporting and business intelligence software:
Analyse the software's functional capacity: the required settings need over time, reporting functionalities and enterprise data vizualisation.
Consider the software performance: assess the ability to process large quantities of data rapidly to improve business performance. 
The ease of use by your employees: smart interface, simple creation of reports and dashboards simplifying the creation of reports, the manipulation of information and the creation of better reports. 
Evaluate the services offered by the supplier, particularly in terms of training, technical support and regular updates. 
An accessible approach wherever you are, whenever you want: choose a tool that allows you to access reports frm a variety of devices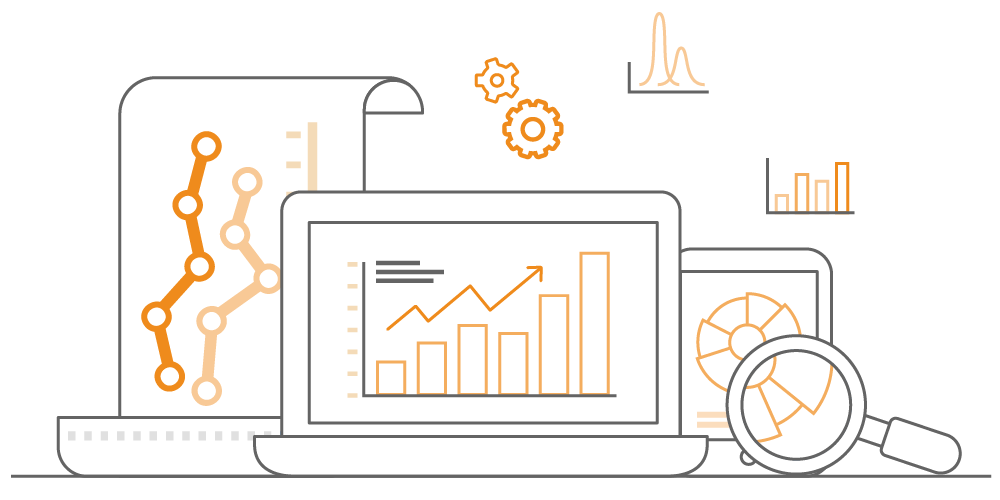 The characteristics of a BI tool
A business intelligence software works in an autonomous mode or in an integrated suite. BI tools can answer the needs of final users by providing them a complete solution, from ETL to recycling graphs in order to realize a BI project on your own. They also have to meet some requirements such as :
Good ETL capacity
ETL for « Extract-Transform-Load », represent the process of integration to extract, transform and send data to a reference warehouse.
Sufficient storage capacity
A BI tool must have an important storage capacity. It also has to predict amount of data processing to come.
Collaborative working
Data processing is also a collaborative working. This is why, the implementation of a BI tool also includes security and data confidentiality.
Key features for a Business Intelligence Reporting system
There are several features, including:
Real-time data collection and analysis
Data visualization
Interface with Excel
Connectivity with your management tools
Creation, customization, and management of real-time dashboards
Mobility thanks to SaaS mode available on all devices
Reporting and report edition
Thus, users can benefit from customized dashboards to visualize the key indicators of their business. With easy-to-use graphs and reports, BI reporting software lets you analyze data in real time. They also offer a user-friendly interface for connecting to your management tools.
Thanks to these features, companies can create detailed reports to monitor the progress of their projects and optimize their marketing strategies.
Why should you trust Absys Cyborg for the integration of your Business Intelligence Reporting tool?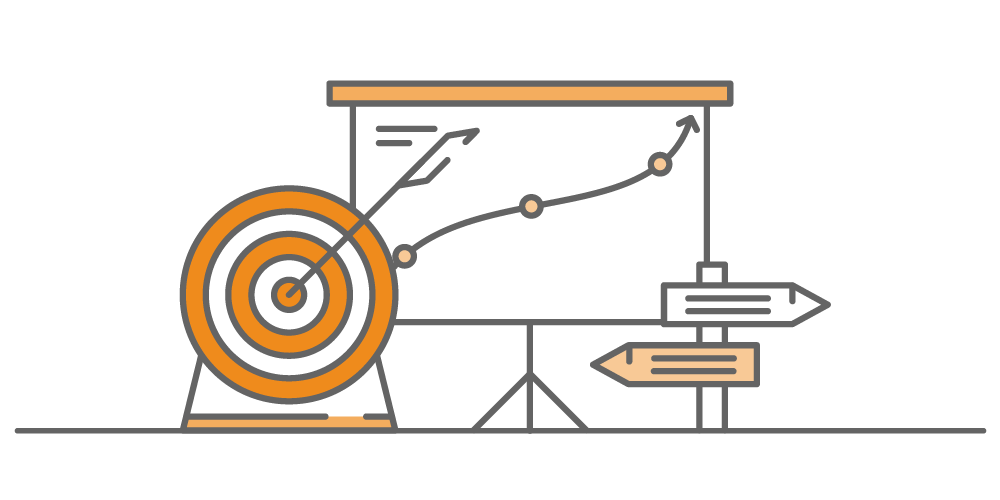 Absys Cyborg, subsidiary of the Keyrus group, leader on the Business Intelligence market, offers a global solution that integrate all our business expertise with innovative solutions proposed by renowned publishers.
Thus, depending on the size or sector of activity of your company, the decision-making tools offered by Absys Cyborg allow each decision-maker in the company, by means of a personalized dashboard, to access key information and to make quick and agile decisions.
Any question about Reporting & Business Intelligence?
Feel free to get in touch with us!