Absys Cyborg's expertise
Discover Absys Cyborg's service offer.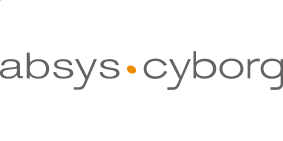 A full service offer for a successful digital transformation with Absys Cyborg
Absys Cyborg guides you in your digital transformation and in deploying the uses of tomorrow. 
Thanks to 30 years of expertise in management software integration, Absys Cyborg has developed its range of management IT services around three pillars: 
Digital transformation consulting;
Integrating management software and digitising business processes;
Supporting its customers before, during and after their projects.  
Absys Cyborg's service offer
Our services are divided into three areas: consulting, integration and support. 
Absys Cyborg's Consulting practice
With its Consulting practice, Absys Cyborg helps you digitise your processes, create new business models, and optimise and improve the experience of your customers and employees.  
Absys Cyborg's integration services
Absys Cyborg helps you manage your information systems projects, from analysis to training via integration and deployment.
Absys Cyborg's support
Absys Cyborg is at your side throughout your software's life cycle with assistance and phone support, through an onboarding programme and support contracts for all after-sales services. A successful customer approach for optimised use of the solution deployed. 
Any question about Expertise?
Feel free to get in touch with us!