Sage Software Integrator and Reseller
As a certified Sage software integrator, Absys Cyborg provides you with support together with the leading software company in France that offers the best-suited management solution for each company profile.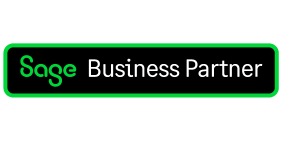 Advantages of Sage management software
A leading software company in the market with more than 6 million users
Powerful and expert solutions
Versatile and customisable offer
Solutions adapted to the structure and size of your business
Available in Cloud mode or On-Premises mode
Business coverage of Sage software
CRM
ERP
Accounting and financial management
All Solutions published by Sage
Sage X3
Sage X3 is a comprehensive Enterprise Resource Planning (ERP) system designed to assist businesses in optimizing their management from procurement to sales through finance.
Centralization of all functions
Flexibility and scalability
Management of multiple companies and currencies
Automation of processes for a reduction in manual tasks and errors
Advanced data analysis
With Sage X3, efficiently steer and optimize the performance of your industrial business activities.
Sage X3
Any question about Sage?
Feel free to get in touch with us!