Sage X3 – The Sage ERP
Designed for companies wishing to improve their performance, flexibility and expertise, both in France and abroad, the Sage X3 ERP covers all your company's operational and business processes.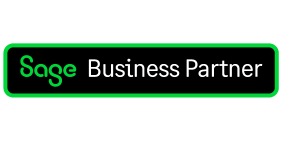 Manage your business with improved agility with Sage X3: the international ERP for both SMEs and large companies.
With Sage X3, you regain control through a faster, simpler and more flexible solution.
Increase your speed in all your activities with Sage X3
Sage X3 speeds up all your activities, from purchasing to production, through inventory management, sales, customer service, and finance.
This solution allows users to scrutinize the key areas of their tasks and ensures better visibility of costs and performance, thanks to its reporting and business intelligence function.
Greater simplicity with Sage ERP
Sage X3 adapts to users' specific workstations, preferences and workflows. With secure cloud and mobile access, your employees can access the information they need whenever they want it and on their preferred device.
Sage X3 simplifies the management of your company's software infrastructure through a unified suite of applications. The solution can be deployed in the cloud or in your data centre to ensure total control of your IT strategy.
Greater flexibility to meet your sector needs, constraints and challenges with Sage X3
Sage X3 ERP covers all your company's business needs, as well as the specific rules and processes deployed in your field of activity, thanks to its configuration options and flexible applications.
The installation of one single software unit is enough to simplify management between several establishments, companies/commercial entities, regions and countries.
The main features of Sage X3
With Sage X3, you benefit from an all-in-one ERP.
International management
Sage ERP is a business management software that supports you as you develop internationally.
With its features that are:
Multilingual
Multi-currency
Multi-legislation
Multi-accounting standards
International standards compliant
You can easily manage the relationship with your suppliers, subcontractors, partners and customers.
Financial management
Monitor your performance precisely and enjoy global visibility in real time, while taking account of local operational requirements.
General ledger
Cash flow management
Bank management
Costs and analytical accounting
Expenditure, budgets and commitments
Fixed assets: easily and efficiently monitor your company's fixed assets throughout their life cycle
Financial reports: take advantage of directly usable analyses to make faster and more strategic decisions
Supply chain management
With Sage X3, you can adapt to demand and ensure optimal efficiency by monitoring inventory status in real time.
Purchasing: manage your suppliers and your purchasing process seamlessly
Stock management: optimise your stocks in real time
Sales management: improve your performance by quickly and easily consulting data on your products, prices, discounts and carriers
Customer service: ensure that your customers are satisfied by providing them with the best possible experience
Production management
Sage X3 enables you to speed up the marketing of your products effectively by managing all manufacturing processes within a complete system.
Planning BOMs: efficient management of BOMs to ensure a better level of product consistency and quality
Workshop management: improving your workshop performance through monitoring and optimal management of all aspects of production
Quality control: maintaining the high quality of your products by using tools and effective procedures adapted to your needs
Project management: an integrated and efficient project management tool to carry out all your projects
The advantages of Sage X3
Scope for collaboration: strengthen the efficiency and collaboration of your teams by bringing document flows together in a single library
Workspace: increase your efficiency by personalising your workspace with data that are relevant to your employees' departments and positions
Mobility: consult your data wherever you want, whenever you want, and on all Android- and iOS-compatible devices
All Softwares included in the Sage X3 solution
Sage Enterprise Intelligence
Sage Enterprise Intelligence, a Business Intelligence solution, helps you make better decisions more quickly, providing all the relevant data you need.
Rapid and accurate consolidation of financial data
Effortless creation of custom reports
In-depth analysis of business performance
Intuitive visualization of key indicators
Improved information sharing
Sage Enterprise Intelligence is an essential tool for companies seeking to optimize their performance and maximize profitability.
Sage Enterprise Intelligence
Any question about Sage X3 solution?
Feel free to get in touch with us!