How to elevate customer experiences?
To elevate customer experiences, it is recommended to orchestrate personalized customer journeys including interactions and touchpoints to strengthen relationships.
Developing a new strategy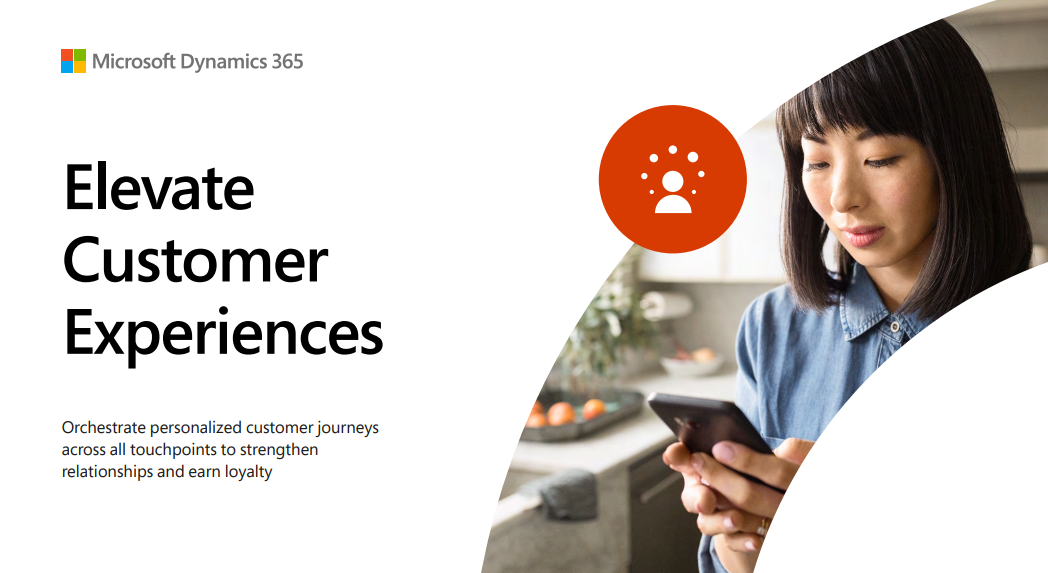 As the multinational professional services company specialized in Information Technology, Accenture said: "Businesses can facilitate [digital] with a fundamental shift away from a traditional definition of personalization toward one that involves a more interactive dialogue".
Since the world has changed, strategies must be redefined. The global business landscape is calling to a rethinking of long-held assumptions and creating new opportunities. That's why, a linear process based on megaphone messaging is no longer enough to elevate customer experience. Orchestrated and hyper-personalized journeys both contribute to elevate customer experiences.
The creation of personalized interactions
According to an Accenture report, the key to successful personalization is empowering customers to carve out their own paths to purchase decisions. Most of organizations want to gain a deeper knowledge of their customers to develop hyper-personalized and more tailored messages. We can thus notice an increased emphasis on the nurturing and retention of high-value, long-term customers. Greater investments in automation support these shifts to increase the effective use of analysis and data sources.
Engagements are changing, they are focused on customer experiences and are made in real-time. Indeed, customer journeys can be certain of their direction: preferences to strengthen business relationships and hyper-personalization based on customer interactions. The marketing campaign has changed into a communications-to-action loop. Some points like the customer's response, marketing messages, their delivery timing and channel, all participate to the next engagement.
Thanks to its rich capabilities, Microsoft Dynamics 365 can orchestrate customer journeys that leverage deep customer understanding and insights, knowledge of customer behaviors and the ability to manage the journey across physical and digital interactions. Dynamics 365 can improve communications in preferred channels using AI.
How to personalize customer experiences, messages, and channels with AI?
Dynamics 365 Marketing uses AI to help determine which channel a customer will be most receptive to. It can thus help organizations to earn customers loyalty. Dynamics 365 Marketing also supports:
Real-time customer journey control
Customer-led
AI recommendations for channels and content
Integration with Microsoft Teams for webinar and meeting attendees
Works with Dynamics 365 Customer Insights
The collection of feedback using Dynamics 365 Customer Voice surveys. The development of customer relationship
Targeting the most appreciated experiences by customers
Companies have more than 4% higher than the rest of their industries with a customer experience mindset drive revenue.
According to Epsilon research, 80% of customers are "more likely to do business with a company if it offers them personalized experiences". The relationship-building and hyper-personalization that orchestrated customer journeys can bring strong customer approval.
As we could read in Boston Consulting Group report: "customer journey programs are hard to get right," Indeed, customer journey programs can improve customer advocacy scores by 20 to 40 points and increase revenue between 10 to 20%.
If you want to optimize customer journeys, Dynamics 365 Marketing can help you provide real-time customer journey control to understand and engage their customers across different fields such as: sales, marketing, commerce etc. Dynamics 365 Marketing has a real connection to data and insights thanks to Dynamics 365 Customer Insights.
How to build a customer engagement strategy?
Collecting data is one of the most essential elements to understand customer behavior and engage them in real time. According to research made by the RAIN Group, we could notice a remarkable increase of interactions per customer and per journey.
A recent Think with Google article has analyzed the journey of four consumer and the number of touch points achieved more than 20 to a high of more than 500.
More than 10% companies using tools such as customer journey maps can reduce their cost of service by 15% to 20%.
The help of AI is very interesting because it helps guiding a journey to continually refine the message, offer, and delivery. AI also assists in conducting dynamic experimentation to think about the kind of content that resonates best. Customers will feel valued if a company can quickly adjust to triggering events that signal a new activity or indicate change in customer focus.
Dynamics 365 Marketing controls customer journeys thanks to interactions and in-person interactions through different channels in real-time. They reach customers in a personal way to encourage better understanding between companies and customers to win confidence and loyalty.
The link between digital and physical experiences
Marketing organizations must rely on customer experiences for both digital and in-person interactions. The share of customer data within the organization triggers relevant customer engagement and enables to deliver seamless experiences.
Analytics as monitor and a measure success
Digital selling and marketing both allow to collect data to get sophisticated analytics. Customer journey orchestration software can offer a set of built-in analytics dashboards and cross-journey insights to achieve your business goals and improve journey effectiveness.
Indeed, monitoring your customer journeys and channel KPIs will provide guidance to evaluate performance metrics for messages and channels.
The orchestration of customer journeys
The messages delivered by companies help customers to identify the right message at the right time by using the channel they prefer. This action shows that companies understand and care about their customers. Nowadays, companies must strengthen existing relationships. Demonstrating a commitment to customers is considered as a stage in forward-thinking organizations.
Dynamics 365 Marketing has changed customer-facing organizations from marketing to sales to customer success to commerce to service. It can create impactful and engaging customer-led experiences.
Please submit the form to access the content :