Microsoft Dynamics 365 Business Central
Discover ERP software Microsoft Business Central , adapted to your size and operation.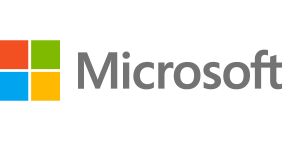 Dynamics 365 Business Central
Microsoft 365 Business Central ERP is an ERP solution for large, medium and small businesses that want to embark on their digital transformation. Thanks to tools such as Microsoft Flow and PowerApps as well as the various applications offered in Microsoft AppSource, this solution easily adapts to your business requirements.
Take advantage of all the features of this solution in the cloud. By connecting systems and processes, this all-in-one solution managers goods, customers, sales, and financial accounting from a single centralized platform.
Why choose Dynamics 365 Business Central ERP?
Dynamics 365 Business Central enables you to streamline your processes and make optimal decisions to accelerate growth.
Microsoft Business Central: the ERP that meets your needs and sector specifics
Microsoft Dynamics 365 Business Central has an extensive functional coverage, so that it can provide a solution that is perfectly adapted to your specific operation.
Dynamics Business Central: management software that grows with your business
With Microsoft Business Central providing you with up-to-date and real-time data, you can transform your business processes. 
Business Central: the ERP that supports you as you grow internationally
Dynamics 365 Business Central is a management software capable of supporting your international development thanks to its multi-country, multi-language and cloud features, and its accessibility from several interfaces (web, tablet and smartphone).
A management tool that adapts to new uses and users
The Microsoft ERP takes account of new uses that are made by your users. Access your data via the cloud wherever you are, whenever you want and on your preferred device.
The main features of Microsoft Dynamics Business Central
Business Central enables business functions to work together synchronously, securely and on any device.
Accounting and financial management
Simplify your accounting and monitor your business's financial position in real time through the integrated Power BI dashboards.
Accounting
Bank reconciliation
Fixed-asset management
Monthly and annual closing
Commercial management
Improve the smooth running of sales-related processes, from quotation to invoicing, for greater customer satisfaction.
Quotation
Contact management
Invoicing
Payment
Logistics
With Business Central's supply-chain management capabilities, reduce your storage costs and keep the right amount of stock up to date, using AI to ensure the constant availability of products for delivery.
Inventory
Delivery
Returns management
Supplier management
Reporting and Analytics
Personalise your reports by business line and by requirement so as to have complete performance visibility.
Customer analyses
Reports
Interactive dashboards
Integrated intelligence
Project and resource management
Optimise your project management by taking control of budgets to identify the most profitable projects and by managing the level of resources needed to meet your deadlines.
Planning
Budgets
Cost management
Resource management
Operations management
Draw up production plans and optimise warehousing with sales and out-of-stock forecasts. Maximise production capacity and resources to optimise production schedules.
Forecasts
Production planning
Production capacity
Warehouse management
Any question about Microsoft Dynamics 365 Business Central software?
Feel free to get in touch with us!