Microsoft Power BI: the Business Intelligence software to manage your data
In the era of Big Data, the volumes of data are increasingly important. This is why, Absys Cyborg offers you the Business Intelligence solution suite, Microsoft Power BI in order to analyse and visualise data from different sources.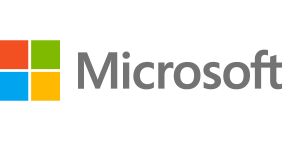 What is the solution Microsoft Power BI ?
Power BI is a Business Intelligence solution offered by Microsoft. It allows companies to analyse, visualise and transmit their data. Based on the Microsoft cloud, this tool is also available on-premise.
Get in-depth analysis and make better decisions for your business development.
Power BI offers you an overview of your business data that can be accessed by your employees anywhere and anytime. As a data visualisation tool, Power BI connects to Excel to create your dashboards.
Power BI is divided in four parts:
Data sources
ETL
Data warehouse
Reports 
The benefits of Microsoft Power BI
Corresponding to the needs of all types of organisations, Power BI solution offers many benefits for the development of your business.
Adopt one of the largest business intelligence clouds
Microsoft Power BI gives you the ability to create and share data visualisation reports from multiple data centres including national clouds while ensuring GDPR compliance.
Easily accessibility
Native apps available on Windows, IOS and Android allow you to access and track your data wherever you are (local data base, Excel spreadsheet etc.)
Optimisation of Big Data
Thanks to the Business Intelligence service, Azure Data Lake, hosted in Microsoft public cloud, you can optimise the analysis and sharing of large data volumes. You can thus improve the collaboration between stakeholders.
A multi-source and multiformat solution
You can integrate all type of internal and external data. You can also distribute information according in any format (dashboard with KPIs, analysis or reporting).
Secure your data
Benefit from the latest features to secure your analysis data (sensitivity labels, Azure information protection…) Your IT department can manage user access to all relevant data. User management features allow you to easily monitor all activities.
Power BI tools
The solution consists of several tools in order to meet the specific needs of your business :
Microsoft Power BI Desktop : to explore data visually and create easy-to use reports thanks to 3 modules :

Power Query : to transform data and build the data model consistent with the information retrieved.
A data modelling module.
A report design module.

Power BI Service : it allows to publish and consult of your reports.
Power BI Mobile : designed for users on the move, this tool provides access to dashboards at any time from any type of device.
With its native functionality, Power Query and DAX language (Data Analysis Expressions), the library of functions and operators for building formulas and expressions, Power BI can work like an ETL process.
Data can be cleaned, standardised, de-duplicated and sorted. You can then build a data model to bring it together. This crucial step will allow you to create your dashboards.
This interface allows you to stay focus on dashboards and reports in real time. Analysts can transform the information into concrete solution proposals.
Absys Cyborg: integrator and reseller of Microsoft BI solution
Also involved in business intelligence projects, the integrator Absys Cyborg will help you for the integration of your Power BI business intelligence solution, based on Microsoft technology.
Our expertise of more than 35 years ensures a high level of quality that meets the needs and requirements of your company.
Any question about Microsoft Power BI solution?
Feel free to get in touch with us!