Welcome to Absys Cyborg
Joining Absys Cyborg means participating in an adventure where people are paramount, where the individual takes precedence over the position held.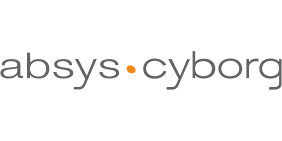 Joining us means joining a company that has been constantly growing for more than 35 years and has been able to maintain closeness and pay particular attention to its employees and customers.
The jobs of Absys Cyborg
Our employees support our clients throughout their digital transformation projects in the areas of financial management, business management (ERP) and customer relations (CRM).
In addition, for more than 5 years, we have expanded our area of ​​expertise by adding expertise around cloud solutions, collaboration and decision-making to meet the new needs of our customers.
Why join Absys Cyborg?
A company of experts that values people
A company that moves forward and drives forward
The agility of an SME, which has all the ambitions of a large group