What are the 3 challenges for IT departments ?
With a rise in digitization and changes in working methods, the IT department is now a strategic player leading companies in their technological transitions. So, what are the strategic priorities for IT departments ?
14 April 2023
The evolving role of the IT director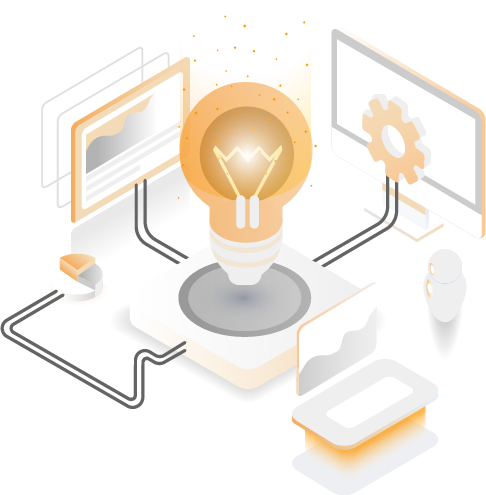 Today, information systems are involved in all of a company's business processes. It would be a serious mistake to ignore these tools, as any strategy requires IT integration. Fortunately, the IT department is the one best suited to lead this transition.
The IT Department must support, manage, and maintain this sometimes complex and rapidly evolving infrastructure. Driven by digital transformation, the core of the IT department, which was once only technical, has now taken on a strategic dimension. This department therefore quite rightly sits on the Board of Directors or the Executive Committee and is increasingly working hand in hand with other departments (HR, Marketing, Finance, etc.) in order to support them in their digital transformation. 
As part of their key missions, the IT directors need to:
Analyse the company's IT systems in order to detect weaknesses and identify potential improvements
Manage and lead IT projects in collaboration with the various departments
Establish budgets and manage relationships with suppliers
Design and implement the IT system strategy
Monitor technological changes and innovations
Lead technological change 
With technological innovation, the IT department must train teams in new methods, ensure the overall security of company systems, manage compliance, and ensure the application of GDPR. In this context, the IT department is taking on new roles and facing a range of new challenges.
The three main challenges for the IT department

The IT department will have to deal with three major issues: adopting digital tools, investing in cybersecurity, and supporting the digitisation of the company.
Challenge 1: Enabling remote working via new technologies
In a remote working environment, the role of the IT department is to implement communication and collaboration solutions (CCSs). In addition to responding to the need to communicate in order to collaborate, CCSs have a number of benefits. According to a study conducted by LogeMeln, communication tools improve operational efficiency, employee productivity, and, consequently, customer satisfaction.
The most commonly used features of CCSs are file storage, participation in meetings and conferences, and screen sharing. These may seem like simple features, yet a lack of budget, innovation, and internal skills hinder the integration and adoption of these technologies. Similarly, the costs of technological systems, the complexity of integrating CCSs into IT, and the management of vendors and contracts tend to make the integration of these tools more complex.
In order to successfully implement communication tools, as the IT director you will have to take several crucial steps. Firstly, you need to urge senior management to implement a digital transformation strategy; otherwise, the value of these technologies will be wasted. Of course, you will have to clearly explain the purpose of CCSs and their value in substantiating budget requests. Then, you will have a multitude of software options choose from.   
Make sure you choose tools that are ergonomic, mobile, fast, and, above all, configurable. In addition, the complexity of integration should encourage you to partner up with integration specialists who have the experience and skills to support you.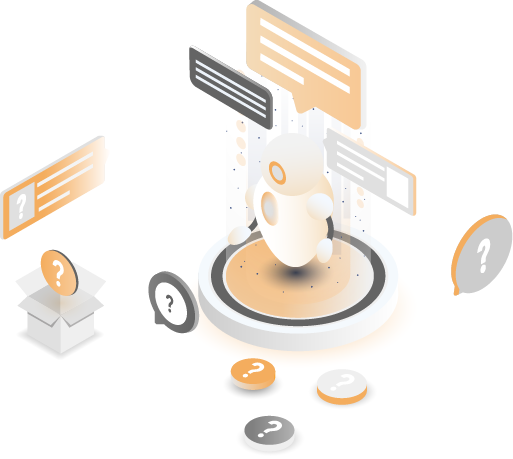 Challenge 2: Investing in cyber security
In 2020, the spread of remote working has increased the risk of cyber attacks. The number of IT incidents saw an elevenfold increase due to the rise in internet traffic.
In addition, 47% of individuals fall into the trap of phishing on average (a technique aimed at obtaining personal data by pretending to be a trusted third party). These piracy risks are significant.
According to IBM, the cost of a data breach related to remote work costs $137,000 on average. These increasingly virulent attacks are resulting in: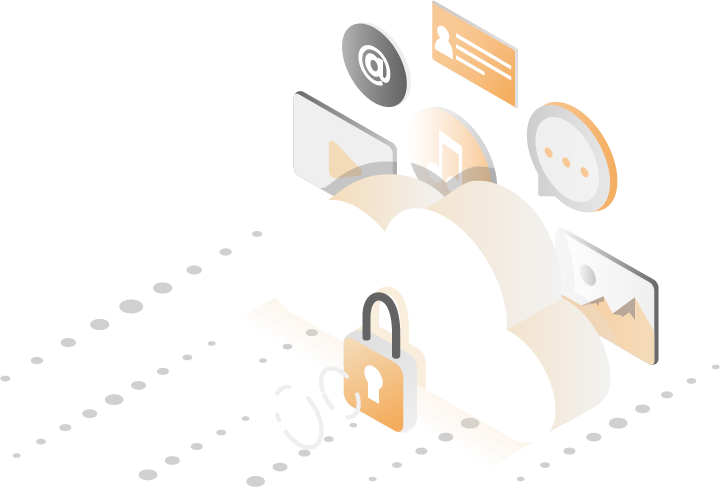 The use of personal tools to access the company's database
Home networks being less secure and easier to hack
Negative consequences on the work environment
Shadow IT using communication methods other than those provided by the CIO. This leads to weakness with regard to data protection and greater exposure to risks.
Thus, highly exposed, companies are facing more and more frequent attacks, and CIOs need to put in place an operational system to protect the company's assets.
The IT department has a range of operational solutions to reduce the exposure of IT systems to cyber attacks. The use of antivirus software is the basic foundation for avoiding low-level attacks. Raising employee awareness of existing threats is also a useful tool, as many hacking attempts are made through emails, the Wi-Fi network, or passwords.
Setting up a virtual private network (VPN) allows you to maintain anonymity online and avoid DDos hacker attacks on your router or home modem. To avoid this, the IT department should carry out frequent vulnerability audits by via security testing. For example, Cyber Threat Intelligence techniques will allow you to identify cyber threats and anticipate attack attempts.
Challenge 3: Encouraging and supporting job digitization
In the context of a changing work environment, companies are required to support the digitization of their departments. And to make this transition, they require the assistance of the IT department. Digitization projects and the various department's tools are numerous: HRIS, CRM, ERP... a solution for every project!
However, digitizing the company is not the easiest task for the IT department. Today, they must be adequately trained in the specificities of the other departments. They need to work alongside management and end users to find the solution that best meets the needs of the department.
They have to become a leader in internal technological innovation, which implies an understanding of new tools. For example, AI, Machine Learning, or simply 5G are still not widely used in all companies. Yet, these tools will be the bare minimum in the future. As a result, change management and support for technological assimilation are essential to the IT department.
Thus, the IT department must support the digitization of the whole structure and assist in the change. To do this, staff must first work with the various departments and end-users to understand their specific issues. In this sense, the IT department has the task of explaining the reasons for and the importance of this transition. Let's not forget that implementing new digital tools comes with a necessary change in working habits.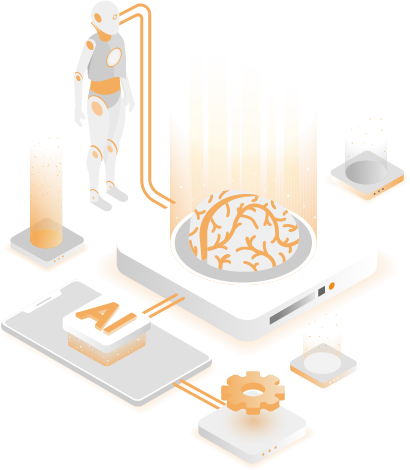 How does Absys Cyborg support all departments in their digital transformation ?

With a mission to support companies in their digital transformation, Absys Cyborg is a leader in the integration of Sage and Microsoft solutions. With more than 3,300 customers, Absys Cyborg operates in a variety of sectors including trade and distribution, retail, financial services, energy, pharma, and transport and alongside the various departments: HR, Finance, Accounting, Payroll, Marketing, etc.
Absys Cyborg aims to be a key player in supporting IT departments and businesses in their digital transformation. We endeavour to support companies and their CIOs around 3 core areas of expertise:
Consulting
Our consultations aim to provide you with personalized support throughout your project. We help you identify your business flows and define a methodology adapted to your company's needs. We develop a transformation strategy while proposing management solutions that are best suited to your requirements.
Whether your projects are locally based or global, our project management assistance service has the right skills to support you. Whether you want to digitize your payroll, accounts, or marketing, our consultations help you choose the appropriate solution from our ERP and CRM.
Integration
The integration and launch of your new management solution are crucial steps. At Absys Cyborg, our approach is to accompany you in four stages. The analysis and project launch stage covers the installation and activation of software and applications.
We present our solution and validate the analysis report. Stage 2 gives all departments the opportunity to customise the system. We set up the software and make specific adjustments dedicated to your specific issues. In stage 3, we work with your end-users and the IT department to support the change, incorporating training procedures to aid the adoption of your new solution. 
Support

Our mission is to support you on a daily basis, from the very beginning of your project to solution maintenance. Our support system ensures you have assistance and solutions to your problems. A dedicated team of sixty consultants and specialised engineers and six expert centres per product type are at your service. 
Any question about What are the 3 challenges for IT departments ??
Feel free to get in touch with us!