Armada Dynamics helps you grow your renting business
The solution EQM 365 Rental developed by Armada Dynamics allows you to improve your rental activity management. Increase your profitability while improving the visibility you have on the availability of your items.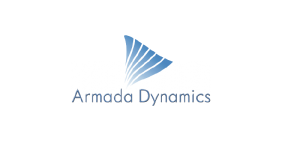 Armada Dynamics in a few words
Founded in Norway twenty years ago, the company Armada Dynamics develops a rental management software fully integrated to Business Central. As a Microsoft key partner, Armada Dynamics makes sure to always update their solution to fit the different versions of Business Central and to provide a high quality of service and products to their customers.
Thanks to their partners network, their solution is sold in more than twenty countries in Europe, America or Africa. Armada Dynamics chose to join forces with Absys Cyborg to sell its product in France.


The solution EQM 365 Rental, the perfect tool to assist you in your rental activity
The solution EQM 365 Rental developed by Armada Dynamics is a rental business solution dedicated to make your daily life easier. It has several benefits: reducing your costs and increasing your productivity, for examples. Offering a holistic view of all your rental equipment base, the solution allows you to manage your activity better by providing control of all your rental functionalities.


An efficient and essential Object Module
The main module of EQM 365 Rental allows you to identify your items to track them easily. A classification system helps you prioritize and gather your inventory, for an easier and faster planification. Calculate the profitability of your equipment base, thanks to specific export files based on the integrated and generated data from your solution.


Complementary modules, as decisive factors of your productivity 
To facilitate the management of your business, EQM 365 Rental complementary modules give you more visibility on your products movements, updates of your orders, functional tests and other technical tasks. You have a complete and tailored solution to handle and develop your business in complete peace of mind.

A solution useful for every member of your company
Going beyond the management of your daily tasks and your inventory, EQM 365 Rental helps you make better decisions regarding your business. Gathering several types of data from your activity (material use, daily turn-over and expected revenue), you can now adapt your strategy and your resources to the different KPIs you choose to follow.
For all the companies in the construction industry, medical equipment or event organization, amongst others, Absys Cyborg works with Armada Dynamics to provide you a tailored solution to simplify your coworkers daily life and helps you grow your business.
Any question about Armada Dynamics helps you grow your renting business?
Feel free to get in touch with us!