ShipIT 365, idyn's solution to simplify your shipping
Thanks to the solution ShipIT 365 made by idyn, you optimize the shipping of your orders while decreasing your costs, for a better overall shipping management.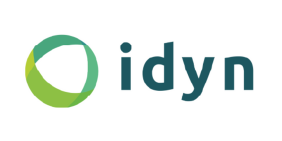 A few words about idyn
The company idyn develops solutions fully integrated to Business Central, Microsoft's ERP software. Localized in the Netherlands where it was founded in 2009, idyn has now established offices in the United States and counts more than 250 partners across the world, distributing their solutions.
idyn develops several solutions made to simplify the use of Business Central and optimize corporation's daily life and tasks, for example by providing add-ons, and other solutions dedicated to e-business, shipping, or even to finance.
The solution ShipIT 365, to manage your deliveries in peace
ShipIT 365 is the solution developed by idyn to simplify your shipping process management. Connecting to more than 400 international carriers (including FedEx, UPS, or DHL, amongst others), you just have to select your preferred carrier based on its delivery process or times. Then, you can generate quickly all the necessary transport documents, fitting all the requirements of your selected carrier, to save time and send your orders as fast as possible.  
Why choosing the ShipIT 365 solutions?
Whether you want to send your shipments, deal with your return orders, or other shipping transfer, the ShipIT 365 solution automatize the process to help you optimize your time and decrease your generated costs. All the information required by your selected carrier to help you manage your orders are centralized. With ShipIT, your shipping platform is connected directly to Business Central to gather all your files and your informations. You will not spend any more time searching for the right handling and will have a better visibility on all your processes. That way, you focus more on your core activity, and less on all the operational shipping related details.
The benefits of the ShipIT 365 solution
Connectivity with more than 400 international carriers: select your preferred one(s) based on the shipping conditions
Control your costs and save time over several steps of your shipping process
Shipping labels and files generation directly from Business Central for a quick printing
Real-time transport status information thanks to the tracking function
Personalization of your notification email


ShipIT 365 : the perfect solution for your shipping process
Stop losing time with your shipping files and orders: with just a few clicks, you can manage on ShipIT 365 the process and required files to send your orders safely. You just have to select your preferred carrier and print your label to send your delivery.
To facilitate and optimize your orders shipping, at an international level, Absys Cyborg joins forces with idyn to provide you the shipping solution ShipIT 365.
Any question about ShipIT 365, idyn's solution to simplify your shipping?
Feel free to get in touch with us!