Microsoft Dynamics 365 ProBatch
Microsoft Dynamics 365 ProBatch is Microsoft's ERP for companies in the processing, semi-processing and transformation sector.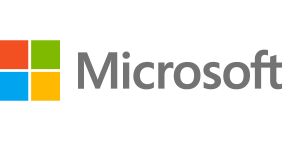 Why choose the Dynamics 365 Probatch ERP?
Based on the features of Microsoft Dynamics 365 Business Central, Probatch allows you to make use of many additional features to meet the specific requirements of your operation.

Probatch ERP is a scalable and flexible software that follows the evolution of your requirements and your development.

You can exchange information with all your stakeholders (suppliers, partners or subcontractors) in a secure and reliable manner so as to streamline the management of your activities.

As a Dynamics 365 solution, you deploy a management tool that takes into account the new uses made by your users: Cloud and Mobility.

With Probatch, you have a complete ERP designed for the chemical, food, cosmetic, pharmaceutical, and medical technology industries.
The specific features of Microsoft Dynamics 365 Probatch
With Dynamics 365 Probatch, you can achieve:
Monitoring of batches from the raw material to the finished product
Monitoring of stocks, batches, containers and traceability
Manufacturing by formulas, recipes and protocols
Management of technical characteristics and the R&D environment
Advanced quality control with automatic audits during data or material change
Compliance with standards, labels and certifications (FDA and GMP)
Assessment of customer-supplier service rates
Warehouse management (storage area, temperature regulation and hygiene measures)
Distribution and logistics management: traceability of products from design to consumer
Product management with batch tracking and serial numbers on products
Advanced security and data access management
Which needs are met with Microsoft Dynamics 365 ProBatch software?
Production
Production management software allows companies to manage and optimise all production flows in a company. A planning tool is essential to avoid repeated malfunctions, a slowdown in the production chain or a poor evaluation of logistics needs. Discover our solutions for optimizing your production management which essential for saving time and increasing profitability.
Production
Any question about Microsoft Dynamics 365 ProBatch software?
Feel free to get in touch with us!