Yaveon ProBatch
Simplify your daily work and boost your productivity thanks to the solutions offered by Yaveon, specifically developed for industries.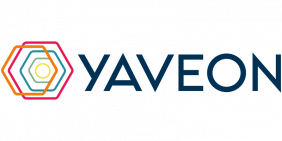 What is Yaveon ?
Founded in 2008, Yaveon is a Deutsch company who is addressing industries in order to bring them simple and effective solutions to facilitate their daily work. With more than 400 clients in 2021, Yaveon is more and more covering the international stage, counting 8 localizations between Deutschland, Austria, and Switzerland. Behind this expansion, is a team of 320 co-workers, working on the development of the company and its solutions. Yaveon accompanies you in all your digital projects, thanks to a team of experts in consulting, implementation, and support services.
Yaveon ProBatch: the ERP for the chemical, pharmaceutical and food industries
Yaveon ProBatch is a complete ERP made for the chemical, food, cosmetical and pharmaceutical industries and the medical technologies. The Yaveon ProBatch solution is completing the Microsoft Dynamics 365 Business Central ERP system, under the name Microsoft Dynamics 365 ProBatch, with specific functionalities developed for industries. Now, the users can evolve in a single environment.
Why choosing the Yaveon ProBatch software ?
The possibility to in-depth trace items that offers the solution answers the industry conformity requirements and make sure the data are safe, by having a clear vision of the co-workers' access and power to make modifications on important information. The solution has an electronic signature option with a double control system, in order to reinforce security. Indeed, the several control and inspections process are a guarantee of quality because they lower the risk of error.
Probatch accompanies the industrial companies in the optimization of their supply chain and the planification of their future operations (buying, sales, orders, productions, etc). The solution allows significant time-savings, while optimizing budgets. Concerning planification of replenishment, elimination of orders in pain, or stock levels: Yaveon Probatch accompanies you during all the decision-making process.
In addition, the solution facilitates the information exchanges between all the tenant-parties: suppliers, partners, or subcontractors, in a secured and reliable way in order to fluidify the activity management.
What are the main functionalities of the ProBatch solution ?
Conformity management
Financial management
Supply chain optimization
Project planification
Warehouse management
Quality management
What are the features of the Yaveon ProBatch ERP ?
A complementary module for Microsoft Dynamics 365 Business Central
A solution specifically developed for small and medium companies
An ERP adapted to the industrial sector
A secured work-space environment
Any question about Yaveon ProBatch?
Feel free to get in touch with us!