Microsoft Dynamics 365 Marketing
Microsoft Dynamics 365 Marketing software connects sales and marketing to generate business.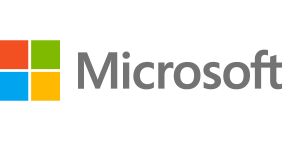 Why choose the Dynamics 365 Marketing CRM?
With Microsoft Marketing software, capture leads and carry out a suitable qualification process so as to send out the right content at the right time via multichannel marketing and convert your leads into business.

Automate your marketing to transform your leads into business relationships.

Prioritise your leads to boost your business performance.

Quickly target and connect with the right LinkedIn audiences by importing leads generated directly in Dynamics 365.

Take advantage of modular marketing software to optimise your marketing campaigns in order to develop your business in France or abroad.
The specific features of Microsoft Dynamics 365 Marketing

With Dynamics 365 Marketing, you can:
Create interactive customer paths to consolidate leads with personalised experiences
Analyse lead sources in real time: social networks, website and single-interface customer acquisition
Lead scoring in one click
Manage your contacts directly: link with CRM contacts and manage preferences and mailing lists
Personalise the buyer's path
Manage multi-channel campaigns: e-mail marketing, SMS, social media and events
Create content with intuitive creation tools
Benefit from personalised dashboards and statistics
Simplify event management
Create your forms, questionnaires and landing pages with the template editor
Connect marketing to sales to close more deals
Innovate with a modern, modular platform
Which needs are met with Microsoft Dynamics 365 Marketing software?
CRM
Thanks to our CRM solutions, you will win new prospects and build customer loyalty effectively to grow your business. CRM tools will help you accelerate your business growth and automate daily tasks. CRM also provides a global view with customizable dashboards showing the history of customer interactions.
CRM
Any question about Microsoft Dynamics 365 Marketing software?
Feel free to get in touch with us!