Microsoft Dynamics 365 Sales
Dynamics 365 Sales is Microsoft's sales management software to convert your relationships into sales revenue.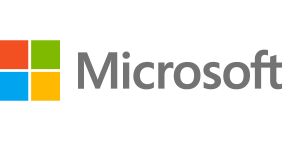 Why choose Microsoft Dynamics 365 sales management software?
With Microsoft Dynamics 365 Sales, you can have a 360° view of your lead and customer accounts so as to manage your business opportunities.

Automate your sales processes by eliminating time-consuming and repetitive tasks.

Generate your quotes and convert them into orders in a single interface.

Identify your clients' emerging needs and market trends with actionable AI-based data.

Personalise the end-to-end customer path through increased customer knowledge.

Help your sales teams to develop their business, prioritise their actions and seize opportunities faster.
The specific features of Microsoft Dynamics 365 Sales
With Dynamics 365 Sales, you can:
Centralise your data in a single software program to optimise your sales: customer accounts, leads, opportunities, objectives, contracts, products, prices, quotes, orders, competitors, campaigns, and marketing lists;
Give sellers the right information;
Make the right decisions with updated data in real time;
Keep an eye on social trends;
Customise your software to save time;
Detect buying signals on social networks;
Increase sales efficiency and reduce lead times;
Benefit from detailed information;
Stimulate your sales teams with easy-to-use tools;
Obtain usable profiles and information from LinkedIn;
Prioritise your leads;
Cut down on time-consuming tasks
Personalise interactions with your customers;
Stay informed and connected to sell everywhere and all the time;
Track business goals in real time.
Which needs are met with Microsoft Dynamics 365 Sales software?
CRM
Thanks to our CRM solutions, you will win new prospects and build customer loyalty effectively to grow your business. CRM tools will help you accelerate your business growth and automate daily tasks. CRM also provides a global view with customizable dashboards showing the history of customer interactions.
CRM
Any question about Microsoft Dynamics 365 Sales software?
Feel free to get in touch with us!