Microsoft Dynamics 365 Customer Service
With Dynamics 365 Customer Service, offer your customers smooth, personalised experiences so as to retain them over the long term.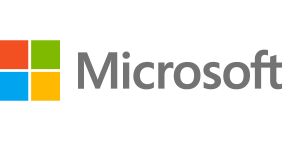 Why choose the Dynamics 365 Customer Service CRM?
Personalise your customer service with 360-degree visibility
Microsoft Dynamics 365 Customer Service enables you to anticipate the needs of your customers better so as to enhance each point of contact and personalise every interaction.
Embark on a multi-channel connect with your customers
The omnichannel feature enables your customers to decide how to communicate with your brand. From then on, you interact with them on their preferred channel: instant chat, e-mail, SMS, telephone or Facebook Messenger.
 Offer your customers a smooth, personalised experience
You create a unique and homogeneous service experience by monitoring the customer file from one department to another. This feature allows you to standardise your processes for handling customer requests and to ensure smooth and positive management.
Give your teams efficient customer-relationship management software to improve their productivity
With Dynamics 365 Customer service, you optimise your employees' efficiency by allowing them to communicate intelligently with your customers.
Improve the responsiveness of your customer service to meet customers' requirements properly
The Microsoft Customer Service software helps you to resolve incidents and requests from your customers more quickly. Each specific feature of your customers is analysed and processed so as to provide them with a personalised experience and to improve their satisfaction.
The specific features of Dynamics 365 Customer Service
With Microsoft Dynamics 365 Customer Service, you can:
Build customer loyalty with Microsoft Dynamics 365 Customer Service;
Centralise your customer knowledge in a single CRM software program: customer accounts, incidents and contracts;
Offer a quick, personalised service with multi-channel engagement;
Resolve problems in advance;
Optimise your customer service for greater customer satisfaction;
Process all customer requests, whatever the channel;
Unify the processes;
Share information between the different departments of your company.
Which needs are met with Microsoft Dynamics 365 Customer Service software?
CRM
Thanks to our CRM solutions, you will win new prospects and build customer loyalty effectively to grow your business. CRM tools will help you accelerate your business growth and automate daily tasks. CRM also provides a global view with customizable dashboards showing the history of customer interactions.
CRM
Any question about Microsoft Dynamics 365 Customer Service software?
Feel free to get in touch with us!